The new StreamSonde floats freely with the winds of the atmosphere after a launch from an aircraft, balloon or drone. As a result, the increasing number of storms caused by global warming and other weather phenomena can be scanned at greater detail than ever before. The high-resolution data feeds numerical weather predictions and emerging AI-powered weather and hurricane forecasts, such as Skyfora's own Tropical Storm Tracker.
Helsinki, Finland. Extreme weather requires extreme engineering. Natural disasters such as hurricanes are getting more devastating with climate change. Last year's Atlantic hurricane season counted 30 hurricanes with almost all of them arriving early [1]. In 2017, a record-breaking Atlantic hurricane season, hurricanes caused over 3000 deaths and 240 billion euros worth of damages [2]. Accurate weather data is crucial to minimizing the losses these occurrences cause for any affected person, business, or government.
Now, Skyfora launches its power pair of weather intelligence: an AI algorithm Tropical Storm Tracker and a weather sonde StreamSonde. The Tropical Storm Tracker is designed to utilize the full resolution of satellite images to forecast tropical storms with extremely high accuracy. Skyfora's StreamSonde on the other hand is not only the lightest and most sustainable weather sonde on the market, but it also provides the greatest level of detail. Together or separately – these products are challenging what we expect from the accuracy of our weather forecasts.
"Working with us, weather measurement institutions, weather stations and atmospheric researchers can measure weather more precisely while reducing the environmental burden of weather measurement debris. In fact, our weather sonde is 10 times lighter, multi-purpose and reusable, and thus our solution is significantly more sustainable. Additionally, insurance companies, financial institutions and emergency management professionals are able to provide improved services for people and businesses with our AI-empowered severe tropical storm forecasting model", explains Skyfora's co-founder and CEO Svante Henriksson.
Henriksson has a long research career in climate modeling and atmospheric science. His latest research project into hurricanes at Finnish Meteorological Institute was developed into a commercial concept in collaboration with experienced entrepreneur Antti Pasila who later became a co-founder of Skyfora. The concept won the highly esteemed Copernicus Masters Disaster Management award in December 2018 and the company was formally founded in 2019. Until the end of 2020 the company was part of the European Space Agency Business Incubator. 
Skyfora (formerly known as Hurricane Unwinder) raised a €600k round that is led by the leading Nordic deep tech VC fund Voima Ventures. With the new funding, Skyfora aims to strengthen the team, boost its R&D and sales efforts. 
"Our mission at Voima Ventures is to solve global problems by combining science, entrepreneurship and value adding capital. Climate change and devastating weather conditions are impacting more and more people, lives and global economy. Disruptive companies like Skyfora are needed for the whole humankind to crack the changing conditions we are living in.", explains Inka Mero, Managing Partner of Voima Ventures.
About Skyfora
Skyfora is a weather intelligence company based in Helsinki, Finland. Its spearhead products, the StreamSonde – world's lightest weather sonde and the AI-powered Tropical Storm Tracker intensity forecast are in high demand amongst pioneering pilot users. The team features a unique combination of expertise in atmospheric science (Svante Henriksson, CEO), weather instrument engineering (Kim Kaisti, CTO), machine learning (Markus Kaukonen, PhD, ML), fast startup growth (Antti Pasila, Chairman of the Board) and international sales (Fredrik Borgström, VP Sales). Its investors and funders include Voima Ventures, Icebreaker VC, business angels, Business Finland, the European Space Agency Business Incubation Centre, Copernicus Incubation Programme and IoTForge foundation.
https://skyfora.com/
About Voima Ventures
Voima Ventures is a €40M deep tech fund that invests purely in startups with deep tech and scientific backgrounds. Voima Ventures' mission is to solve major global problems by combining science, entrepreneurship, and capital. Industry domains include bio and new materials, medical technologies and life sciences, imaging and optics, IoT and electronics, robotics, software & ICT and AI. In addition, Voima Ventures is managing a portfolio of VTT Ventures with 20 prominent deep tech companies including Solar Foods, Paptic, and Dispelix. Cornerstone investors are VTT Technical Research Centre of Finland and European Investment Fund (EIF). The Voima Ventures fund is supported by InnovFin Equity, with the financial backing of the European Union under Horizon 2020 Financial Instruments and the European Fund for Strategic Investments (EFSI) set up under the Investment Plan for Europe. The purpose of EFSI is to help support financing and implementing productive investments in the European Union and to ensure increased access to financing. We are also backed by Finnish private and institutional investors.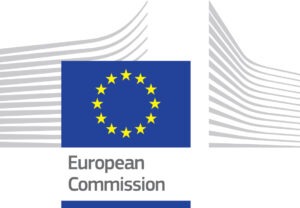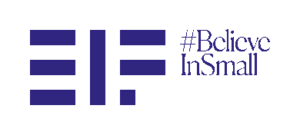 Contact info
Inka Mero
Voima Ventures
Managing Partner
inka.mero@voimaventures.com
Svante Henriksson
Skyfora
CEO
svante.henriksson@skyfora.com
References
[1] Thompson, A., & Montañez, A. (2020, November 9). In 2020, Record-Breaking Hurricanes Arrived Early—and Often. Scientific American.
[2] Wikipedia contributors. (2021, February 12). 2017 Atlantic hurricane season. Wikipedia.