Inka Mero, our Founder & CEO shares her thoughts on the new CFO role at Voima Ventures:
It is more or less precisely four years since we launched Voima Ventures in the tech ecosystem. At the time, we were the first ever Nordic pure-play science startup–centered VC fund. Time flies when you have fun, they say, and that is definitely true!
In a very short time, we have accomplished many things, while pursuing Voima Ventures' mission to scale solutions from science for the people, planet, and industries. 
Launched two VC funds, done 23 new investments, 4 exits and one IPO, while building a 30+ company–

portfolio

. All of these are disruptive startups originating from Nordic and Baltic universities, VTT and the deep tech ecosystem.

Built a go-to deep tech VC brand with extensive deal flow, advisor, co-investor and growth talent network in our region. Today, over 1000 people work directly at our portfolio companies, which have raised over 500M€ in private and public funding to drive disruptive growth.

Leaned in as a next-generation purpose-driven VC investor both in terms of diversity and true impact with our portfolio value growth, resourcing, and investment focus. Launched fantastic industry initiatives like Women to Boards and Science Startup Day. 

Grown the team to 12 professionals with diverse backgrounds based in Helsinki and Stockholm.

And ready to launch our third Fund (more on this to come later…)
Are you our next CFO at Voima Ventures? Our dear founder CFO Mikko Kumpulainen is pursuing new opportunities outside Voima Ventures and the VC industry, and we are therefore seeking for a motivated and performance-driven CFO to join our team and elevate us to the next level.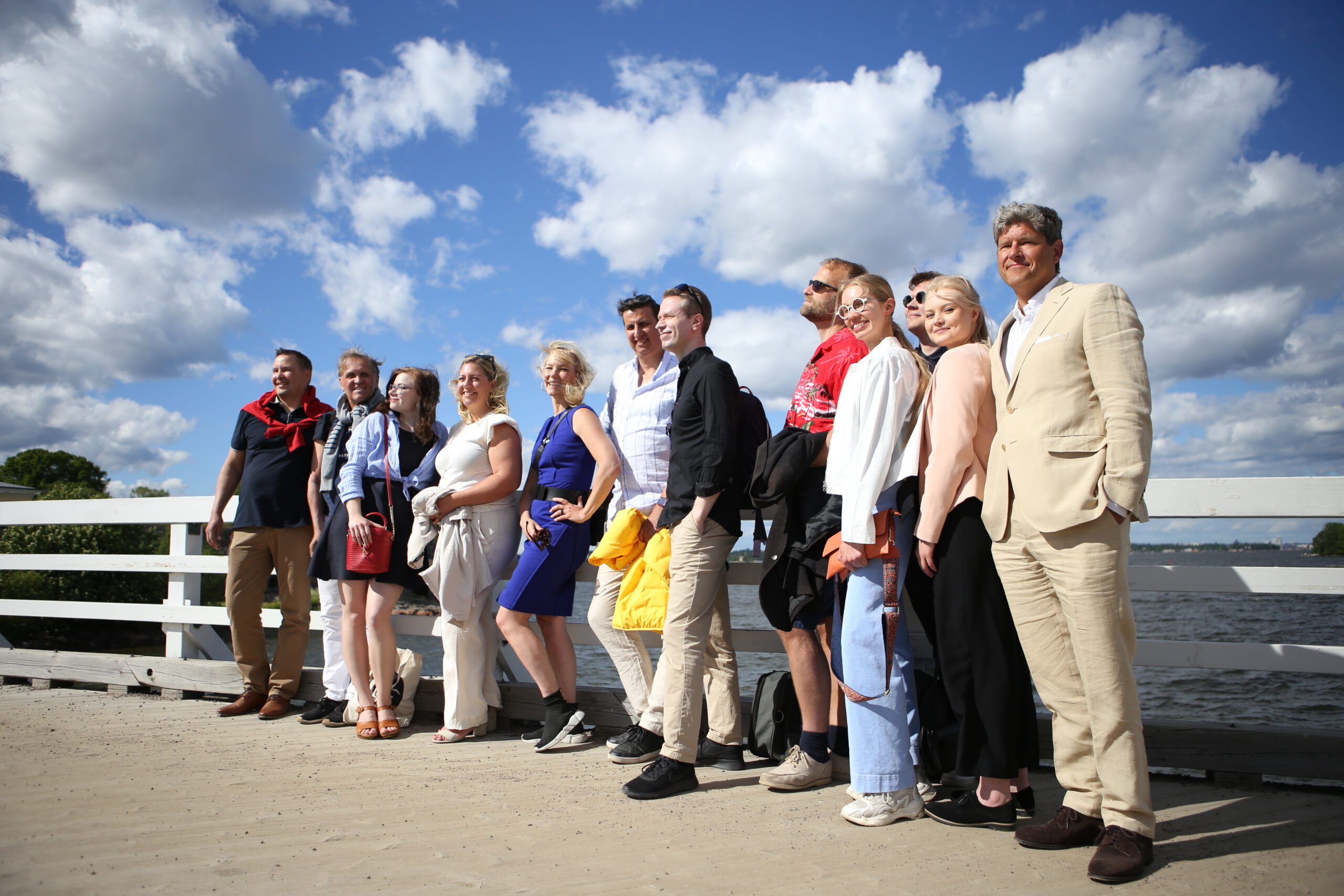 The target is clear. We are on a long-term journey to become the leading deep tech VC fund in Europe. Hence, we are looking for a person who is willing to join us with high ambition, the right experience, perspective, and resilience. At Voima Ventures, you will join a motivated, fun, diverse, and truly supportive team with expertise and network in various deep tech fields, entrepreneurship, investments, exits, globally leading co-investors and university partners. 
The Why. The "why" is extremely important to all of our team members. Science and entrepreneurship matter to us. Seriously speaking, we at Voima Ventures believe that the fastest and many times the only way to save humankind, the environment and transform global industries into planet positive, is through entrepreneurship and to scale solutions from science to global markets. Where there is a challenge, there is also an opportunity to create new value. 
Today, science already has solved many global challenges, i.e. how we can transform into carbon neutrality or help aging societies with more precise and cost-effective diagnostics, medication and therapies. Our role at Voima Ventures is to find the most ambitious and skilled entrepreneurial teams and support them in this long-term journey. 
You are an ideal candidate you:
Have previous experience from working as a CFO or in similar roles in the fields of PE/VC, growth tech companies and/or management consulting 

Have experience in capital raising, M&A processes and/or IPOs are considered as a merit

Have experience from and passion for ESG / impact-related topics and is eager to learn and develop the area and respective reporting

Have excellent written and verbal communication skills in English and is comfortable presenting to e.g. LPs and other relevant stakeholder groups including institutional investors, global corporations, and later-stage VC funds

Thrive through successfully executing hands-on various fund administrative tasks related to financial planning & reporting, legal matters, investment structures, and from time to time supporting portfolio CEOs  in their key strategic topics

Have a curious mindset and is eager to leap beyond the "comfort zone" to learn more about science and technologies such as quantum, hydrogen, and biotech

Are a team player that enjoys working in a small team with a high ambition level 

Are capable of building & running financial models yourself when needed

Are used to working with several third-party service providers in the fields of accounting, LP reporting, legal etc., making contracts with them and overseeing their work

Are located preferably in the Helsinki capital region and are fluent in English and Finnish. Swedish is considered as a plus

Have a minimum of 7-10 years relevant professional experience 

Are a rising star from the technology business and are interested in the global VC field and comfortable working independently
The What. We offer you a unique opportunity to work with a world-changing deep tech VC team and our growth companies. Naturally, in your role, you will get to deep dive into the Nordic and Baltic venture capital community and growth startup ecosystem. 
Key responsibilities of our CFO include:
Overall ownership of Voima Ventures' financial and administrative function incl. bookkeeping, budgeting, salaries, capital calls, investment committee processes, financial reporting, AML process etc. 

Portfolio-level financial planning and tool development – e.g. capital deployment modeling & portfolio valuation reporting. 

Fund's administrative leadership and responsibility over the fund's legal framework, supporting investment teams' decisions and deal-making from time to time

Fund's LP reporting, LP relationship management and building, together with the Fund CEO and Partners as well as the development of LP network and fundraising CRM

Development of Voima Ventures ESG framework, strategy and reporting with our ESG lead 

Consulting our top-performing portfolio companies in their strategic planning and providing the tools needed, financial modeling, fundraising, exit and M&A processes and other relevant topics as needed basis – and case by case jumping into a short-term operational role

Building relationships with our investor  peers in the Nordics & Baltics and staying ahead of the curve of the field's best practices

Identifying continuous opportunities to improve processes, systems and templates and work cross-functionally to execute them
The position can be executed remotely from time to time, while you will need to spend the majority of your time at our office in Helsinki, and travel roughly once a month to Stockholm.
And yes, we all love working at Voima Ventures. We are a diverse team of 12 professionals who  work closely together to support each other in various tasks while driving various projects independently with our portfolio companies. In the team, we value continuous learning, inclusivity, and proactive teamwork with a high ambition level. We also value mutual time spent together, enjoying various activities like great food, sports, cross-team learning and personal projects.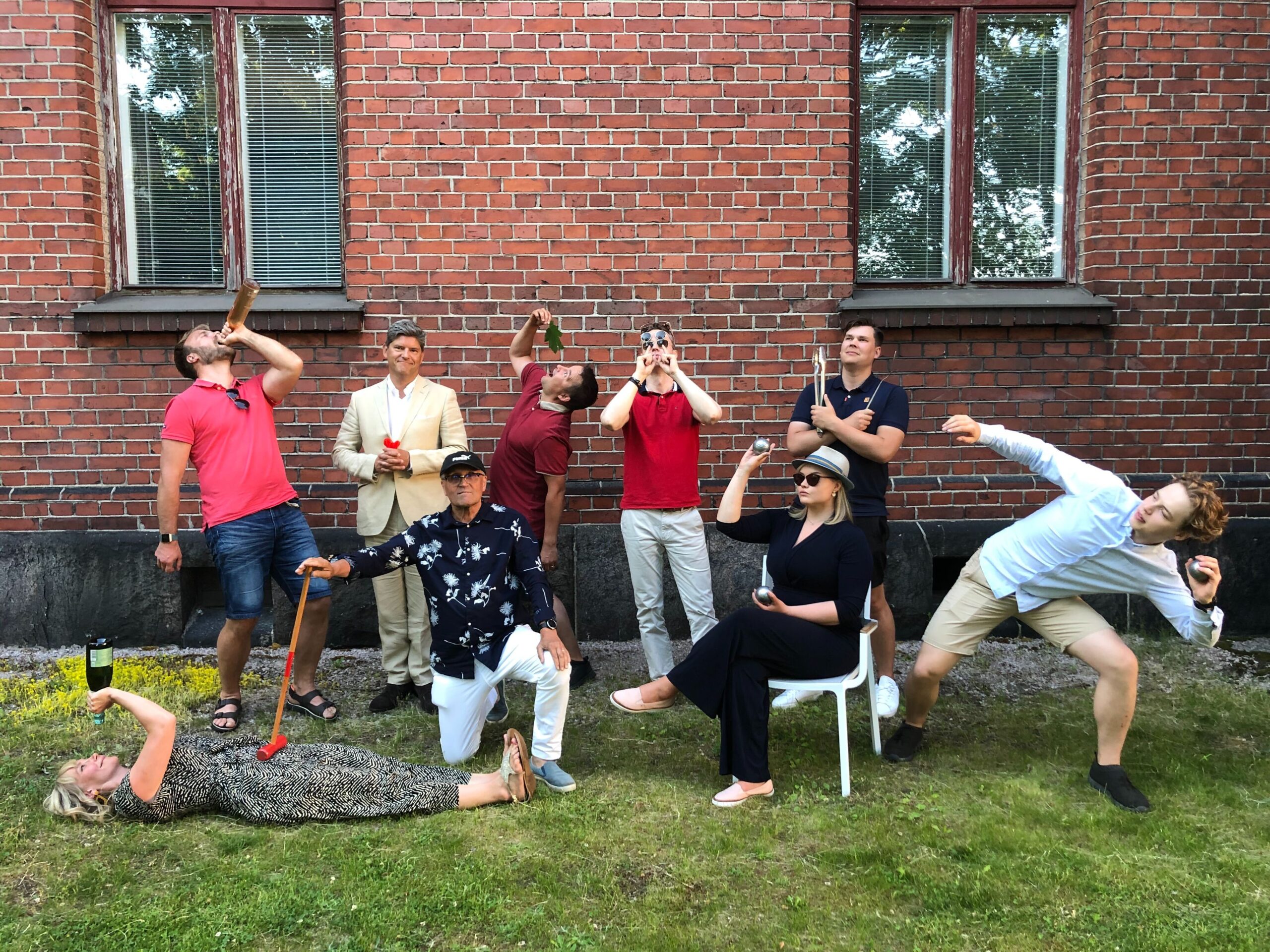 While working at Voima Ventures you can expect:
Collaboration in a dynamic and motivated team as well as close cooperation with our portfolio companies, co-investors and other stakeholders 

Flexible working hours and remote work opportunities. Support from the team on your professional and personal growth endeavors. 

Colleagues with integrity, a good work ethic and who genuinely care about the people they work with and their personal and professional growth.

Industry benchmark yearly compensation, standard benefits and annual STI / LTI bonus plan according to company policy.  
If you are interested, please apply via this link: https://bit.ly/3pIBCZ8 
We haven't set a precise deadline, but are aiming to have the top candidate list together and have the first round of interviews conducted during June. So please apply now if you are interested!
Our HR partner is Johto Advisors, Olli-Pekka Vaara (ollipekka.vaara at  johtoadvisors.fi), whom you can contact with any additional questions and inquiries. 
We are looking forward to meeting you soon ❤️.
Br, 
Inka & Voima Ventures team