June 13th, 2023 – Helsinki, FINLAND – Nordic early-stage investor Voima Ventures, focusing on science-based companies, announces today its first closing with a new €90 million fund. With the new fund, Voima Ventures' mission is to support Nordic and Baltic early-stage deep tech companies with globally scalable solutions, with the initial investment ticket size ranging from €200K to €3 million and beyond.
Voima Ventures invests in companies tackling pressing global challenges with science-driven entrepreneurship. The investment thesis focuses on the highest value-creating opportunities in the venture capital domain; solutions that accelerate global green transformation, cutting-edge life science and health technologies, and groundbreaking new technologies, such as quantum, that are changing entire industries.
"Now is the time to scale science-based solutions into action and global markets. People want to preserve the planet and societies need to urgently fix the challenges of aging and health-challenged populations. Science-backed growth entrepreneurship is the only fast enough way to solve pressing global issues and it is generating a massive value growth opportunity for deep tech startups and VCs," says Inka Mero, Founding Partner of Voima Ventures. "Also, science-driven innovation is a crucial driver of new economic growth and a way to build European technology sovereignty. As we move forward, we believe that technology and science-based companies will form the backbone of the Nordic region's next-generation unicorns, economic growth, and talent attraction."
As an early-stage investor, Voima Ventures supports founders throughout their journey, in scaling their solutions from research laboratories to global markets and eventually becoming unicorns. With a 90M€ fund and a target hard cap at 120M€, Voima Ventures team also has firepower on the long course of deep tech company building.
"We know what it takes to scale from the lab to global markets. Investing in science startups requires also a different perspective, network, and expertise than most VCs are capable of offering. It goes beyond money: it involves an understanding of various domains and research commercialization while developing diverse and multidisciplinary teams," Mero says.
An expanding Nordic opportunity
Since its founding year 2019, Voima Ventures has had a strong track record in investing in high-potential science-based solutions by being an early investor in successful companies and next-generation unicorns like game-changing novel protein developer Solar Foods, AR pioneer Dispelix, carbon-neutral construction material company Betolar, and AI-based cancer treatment provider MVision. The previous two funds have 30 active companies of which several have grown in globally scaling companies, including 5 exits and one IPO.
In the upcoming years, science-based companies present an ever-growing opportunity in the Nordic region.
"With 28 universities and leading research organizations, our home region is the leading hub for science-driven startups, but also for growth startup talent. We expect that within a few years, the number of science-based startups in the Nordics will double. To get there, we need collaboration and support from all corners of society to attract the best scientists, focus on growing the university and research institute spin-off volume, and help researchers meet with Nordic growth talent and turn their science into business," Mero says.
Voima Ventures has truly placed its trust in science. Over 70% of the portfolio companies are direct spin-offs or originate from the research ecosystem. To step up in talent attraction for its portfolio companies, the team has launched several initiatives such as "Women-to-Boards" to provide diverse talent for the leadership teams and boards of deep tech companies.
Grassroots work across the region
Voima Ventures' strong networks within both the research community and the industrial sector have laid a firm foundation for growing the best ideas into successful companies. The fund actively collaborates with all Nordic universities and is backed by one of their anchor investors, VTT of Finland, the second-largest research institute in Europe, and also a pioneer in deep tech startup spin-offs.
"Our unique networks are one of the key success factors for us. Due to our close collaboration with universities and the research community, we can access the best groundbreaking innovations when they're still in laboratories. Additionally, with our strong networks in the industrial sector, we've been able to successfully support our portfolio companies to land the first industrial partnerships that are vital for scaling impactful solutions," Mero tells.
Investors of the Voima Ventures Fund III include among others European Investment Fund EIF, Finnish Tesi and its fund of funds KRR, VTT of Finland, Saminvest from Sweden, and pension funds Nordea Life and Elo, as well as established foundations, and family offices.
"Deep tech innovation is critical in addressing the challenges we are collectively facing in areas such as life sciences, agriculture and clean energy generation. That's why, with the support of the InvestEU programme, we are excited to be supporting advanced technology investors like Voima Ventures. By supporting startups in taking solutions from research laboratories to global companies, these investments can constitute a powerful tool to tackle so many of the problems we are facing, most notably climate change," says Marjut Falkstedt, EIF Chief Executive.
"Science-based innovations and companies are at the forefront of tackling the most pressing challenges of our time and shaping our future. We are delighted to continue our partnership with Voima Ventures and together serve as a bridge between research and startups, enabling the most promising scientific discoveries to become opportunities for growth", says Antti Vasara, President & CEO of VTT.
"The new fund by Voima Ventures makes more growth financing options available for the deep tech startups that are ever-so-important for Finland as well as broadens the local deep tech fund scene. We are also glad to continue supporting a local GP in their ongoing internationalisation efforts. All-in-all, Voima Ventures represents a fine example of our core investment strategy," comments Tapio Passinen, Investment Director from Tesi's Fund Investments team.
"We are very pleased to invest in a new fund that specifically focuses on supporting early-stage companies in deep tech. We are convinced that this will be an important contribution to strengthening also the Swedish ecosystem for venture capital in the deep tech field," says Magnus Skåninger, CIO, Fund Investments at Saminvest.
With the new fund, Voima Ventures continues identifying and supporting the most promising ideas, scientists, and entrepreneurs at an early stage.
"Particularly with science-based companies, grassroots-level work such as visiting factories and labs, and connecting with universities are significant parts of assessing potential companies and supporting founders in the first steps of scaling. We approach all our investment decisions with a co-entrepreneurial mindset, asking ourselves where and how we can help," Mero says.
About

Voima Ventures founded in 2019, is a Nordic early-stage investor investing in science-based innovations and companies across the Nordics and Baltics. Voima Ventures help founders to accelerate the growth of deep technology ventures to global markets. Voima Ventures is a team of 12 investment and growth entrepreneurship professionals who share a passion for science-based tech. Voima Ventures holds a strong track record in investing in high-growth science-based solutions by being an early investor in success stories like Solar Foods, Dispelix,  MVision, Betolar and EniferBio.
voimaventures.com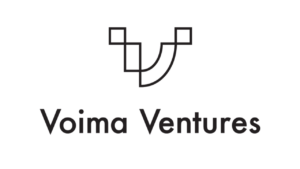 The European Investment Fund (EIF) is part of the European Investment Bank Group. The fund is supported by InnovFin Equity, with the financial backing of the European Union under Horizon 2020 Financial Instruments and the European Fund for Strategic Investments (EFSI) set up under the Investment Plan for Europe. The purpose of EFSI is to help support financing and implementing productive investments in the European Union and to ensure increased access to financingIts central mission is to support Europe's micro, small and medium-sized businesses (SMEs) by helping them to access finance. The EIF designs and develops venture and growth capital, guarantees and micro-finance instruments that specifically target this market segment. In this role, it contributes to the achievement of key EU policy goals such as competitiveness and growth, innovation and digitalisation, social impact, skills and human capital, climate action and environmental sustainability.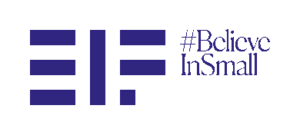 The InvestEU programme provides the European Union with long-term funding by leveraging substantial private and public funds in support of a sustainable economy. It helps generate additional investments in line with EU policy priorities, such as the European Green Deal, the digital transition and support for small and medium-sized enterprises. InvestEU brings all EU financial instruments together under one roof, making funding for investment projects in Europe simpler, more efficient and more flexible. The programme consists of three components: the InvestEU Fund, the InvestEU Advisory Hub, and the InvestEU Portal. The InvestEU Fund is implemented through financial partners who invest in projects using the EU budget guarantee of €26.2 billion. This guarantee increases their risk-bearing capacity, thus mobilising at least €372 billion in additional investment.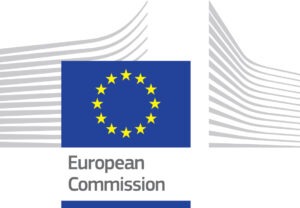 VTT is a visionary research, development and innovation partner. We drive sustainable growth and tackle the biggest global challenges of our time, and turn them into growth opportunities. We go beyond the obvious to help the society and companies to grow through technological innovations. We have 80 years of experience of top-level research and science-based results. VTT is at the sweet spot where innovation and business come together.
vttresearch.com/en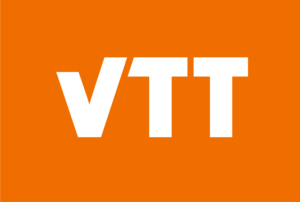 Tesi wants to raise Finland to the forefront of transformative economic growth. Tesi develops the market, and work for the success of Finnish growth companies. Tesi invests in private equity and venture capital funds, and also directly in growth companies. Tesi provides long-running support, market insights, patient capital, and skilled ownership. tesi.fi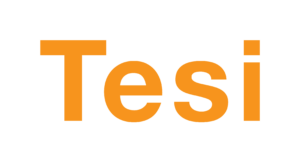 Saminvest is a venture capital company, founded by the Swedish Government in 2016. Saminvest works actively for the establishment of new venture capital funds with sufficient qualities and long-term ability to develop the Swedish venture capital market, giving innovative and fast-growing companies access to both capital and ownership skills. saminvest.se