Deep tech VC fund Voima Ventures appoints two new partners: Jussi Sainiemi and Pontus Stråhlman
Jussi Sainiemi and Pontus Stråhlman appointed as Partners to the managing company of Voima Venture fund II

Niko Rantala appointed as Analyst and Veera Pietikäinen as VC trainee

Since it's launch 2019, Voima Ventures has done already four new investments (Elfys, Geyser Batteries, Genomill Health, and MVision AI) and is going to do 6 to 10 new investments to growth startup companies with the scientific foundation  during 2020 
"I am very pleased that Pontus and Jussi are joining Voima Ventures and I strongly believe that they both will help us to grow to Europe's leading deep technology investment fund." says Inka Mero, the founder and managing partner of Voima Ventures. "Deep technology is a major growth opportunity, not only for startups but for the whole economy of Finland and our goal is to build a portfolio of 25 – 30 growing companies with the strong scientific foundation", Mero shares.
The newest portfolio companies of Voima Ventures Fund include Aalto University spin-off Elfys that develops and manufactures world's most sensitive light sensors, carbon-neutral battery technology developer Geyser Batteries, liquid cancer diagnostics centric biotechnology company Genomill Health, and artificial intelligence company MVision AI that develops automated cancerous tumor modeling and treatment planning.
Pontus Stråhlman is an experienced serial entrepreneur and angel investor, and he has worked as Investment Director at Voima Ventures since the summer of 2019. "Our strong purpose of solving global problems through science and growth entrepreneurship and our close relationships with VTT Technical Research Centre of Finland and the leading universities provide us with a strong deal flow for making startup investments with high potential." says Pontus and continues: "Supporting growth entrepreneurship and developing the teams and their global businesses are in the core of our value creation." 
Jussi Sainiemi joins Voima Ventures after a successful career as an Investment Director at Finnish Industry Investment, where Sainiemi was responsible for numerous deep technology investments such as Visedo, OptoFidelity, ICEYE, and Oura. Sainiemi has furthermore a wide knowledge of industrial processes and new material technologies through his earlier working experience at Pöyry. "Voima Ventures' focus on deep technology fills a major gap in the Nordic startup ecosystem. As the need for growth resources in this field is usually significant, I am looking forward to providing my expertise and networks to our target companies."
Voima Ventures fund focuses on solving global challenges by combining science-driven innovations, growth entrepreneurship, and capital. The recently launched, new 40 million euro VC fund invests for example in new biomaterials, medical technologies, optics, IoT, electronics, robotics, as well as software, and AI-powered solutions. In addition, Voima Ventures is managing the portfolio of VTT Ventures that consists of 20 promising deep tech companies like Solar Foods, Paptic, and Dispelix. The anchor investors of Voima Ventures are VTT –  National Research Center of Finland and European Investment Fund – EIF. The Voima Ventures fund is supported by InnovFin Equity, with the financial backing of the European Union under Horizon 2020 Financial Instruments and the European Fund for Strategic Investments (EFSI) set up under the Investment Plan for Europe. The purpose of EFSI is to help support financing and implementing productive investments in the European Union and to ensure increased access to financing. We also have private and institutional Finnish investors.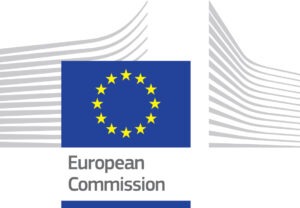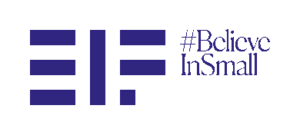 More information:
Inka Mero inka.mero@voimaventures.com / 045 121 43944
Pontus Stråhlman, pontus.strahlman@voimaventures.com / 040 558 5647
Jussi Sainiemi jussi.sainiemi@voimaventures.com / 040 564 4660
www.voimaventures.com and twitter: @voimaventures