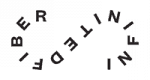 Infinited Fiber Company
Founded in 2022
http://infinitedfiber.com/
Solving global problems with Finnish engineering.
Finnish engineers are honest and humble by nature. And we love solving problems with practical solutions that make life better for people and nature. The story of our technology began decades ago, and rigorous research and development have brought us to where we are now: ready to scale for real impact.
Infinited Fiber Company was born out of the desire to solve some of the biggest challenges in the textile industry – mountains of waste, limited natural resources, and consumers calling for more sustainable choices. Our dream is a future where the clothes we wear and all the products we use are made in balance with nature. Where renewing what already exists is more valuable than producing what doesn't. Together, we can make this dream a reality.