In 2022, we've grown into a truly Nordic fund, opening office and recruiting team members in Sweden. The year has been characterized by emerging disruptive technologies in energy storage solutions, bio based materials, quantum and predictive diagnosis in healthcare. Beyond exploring new tech, we've focused on bringing value and achieving change through our events and portfolio operations, while leveraging our network to help our founders navigate the tough times ahead.
The team keeps growing as the world keeps changing
We don't need to tell you that it's been a rough year. As cliché-y as it sounds, it's also been a year filled with learnings, new opportunities, and empathy. As a recession looms on the horizon, the startup community has come together to help each other navigate the tough times ahead. For us, the year also opened up for new opportunities – and as the world keeps changing, we keep growing.
To strengthen our foothold specifically in the Swedish startup community, we've expanded our Swedish operations and recruited a stellar Swedish team. In April, Jenny Engerfelt (formerly Almi Invest) started heading up our Swedish operations, and she's supported by Venture Advisor Malin Carlstrom (formerly ABB, now GP of Climentum Capital). Having a team located in Stockholm has not only helped in making our first Swedish investment, but also brought us closer to the Swedish tech community. During the year we've traveled across Sweden – from Umeå in the North to Malmö in the south – to meet with scientists, startups and investors. The Swedish deep tech scene is constantly growing, and we're excited to keep building the deep tech ecosystem not only in Finland and Sweden, but all over the Nordics.
Back in Helsinki, our team has changed up a bit as well. Early in the year, Sofia Wahlroos (formerly Inventure) joined us to head up Marketing and PR, and in the fall, our investment team expanded as Anna Pölönen joined us as a VC Trainee.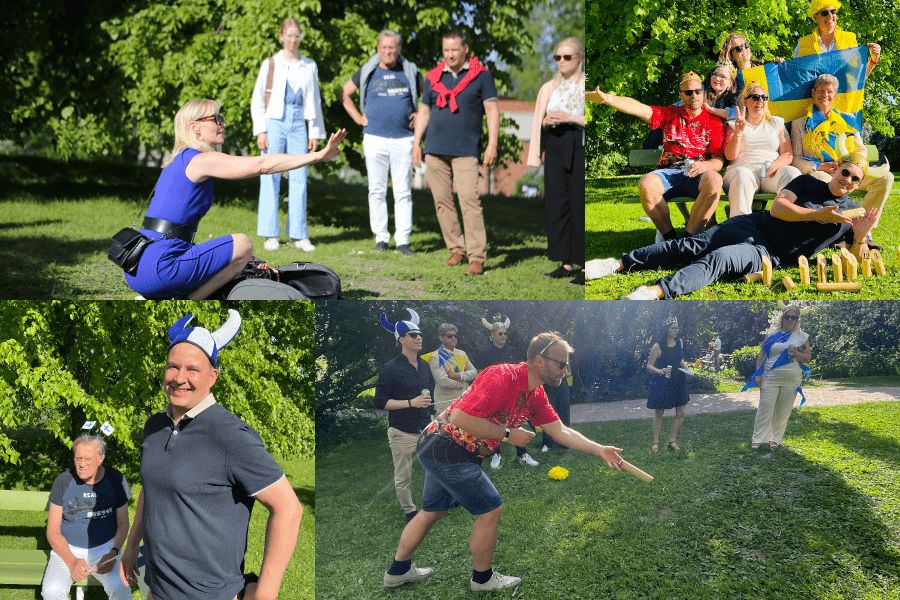 The Voima Ventures team playing a light-hearted Finnkampen at the summer party.