Voima Ventures team is growing as Nea Piha joins the team as VC Trainee. In her role she is part of the dealteams, meets startups, conducts analysis work and gets familiar with how VCs work. Nea's background is in law (Hannes & Snellman) and investor relations at the startup event Slush. Hence, she is a familiar face for some in the European investor scene. One of her goals with Voima Ventures is to help manage and grow Voima Ventures' international co-investor networks.
"I am really excited to join the Voima Ventures team and to start learning the ropes. Already after few weeks at Voima Ventures I'm really appreciating the culture of mentoring new team members and actively being involved in everything we have going on from looking at dealflow to supporting portfolio companies. I wanted to work with deep tech since I believe that the science based technologies that are being developed can have a huge positive impact globally and solve massive issues if the founders and companies we work with succeed. It feels meaningful to me to be able to be a part of those journeys", says Nea.
"We are thrilled to have Nea on board. We value her experience from Slush and particularly the can-do mindset that she has shown while working with the global investor network of Slush, including us, in the past", says Inka Mero, Managing Partner of Voima Ventures.
Voima and Ventures has run a trainee program since its start in 2019. The objective is to bring both diversity and growth startup ecosystem talent to the deep tech and VC industry. "We want to build a base and network of diverse and international talent, who will hopefully become the future game changing entrepreneurs. Also, getting a new team member with legal expertise is a valuable addition for us and our portfolio companies", says Voima Ventures Partner Pontus Stråhlman, who has been mentoring Nea during her first weeks at Voima Ventures.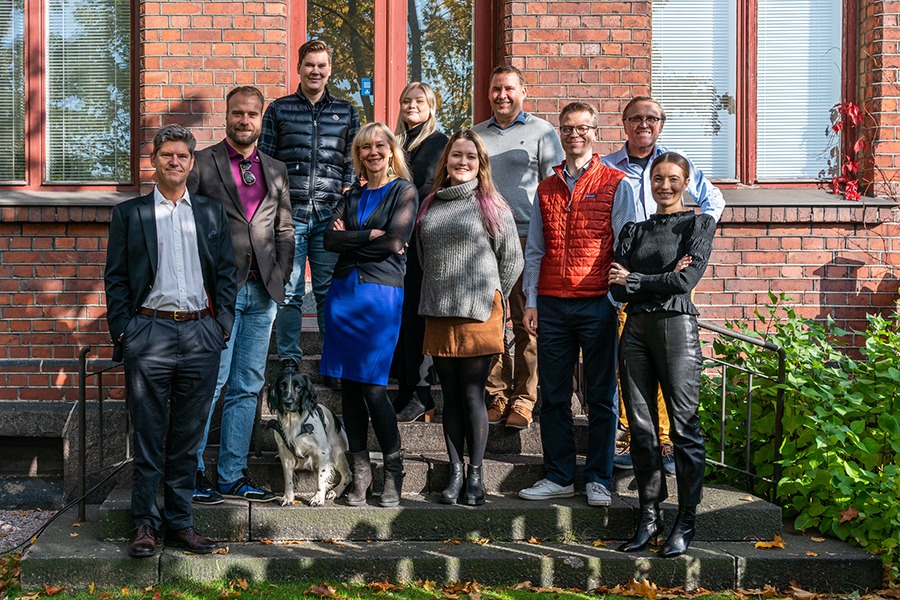 Front row: Kalle Öhman, Pontus Stråhlman, (Aku,) Inka Mero, Julia Ehrnrooth, Jussi Sainiemi, Nea Piha
Back row: Niko Elers, Veera Pietikäinen, Mikko Kumpulainen, Harry Santamäki
Missing from the pic: René Kromhof