GENOMILL HEALTH CLOSES INVESTMENT ROUND TO EXPAND BETA-TESTING WITH LIQUID BIOPSY PLAYERS.
Voima ventures is leading the financial round into Genomill Health to expand its novel and disruptive technology, focusing on efficient use of NGS (next-generation sequencing) in liquid biopsies for cancer diagnostics.
The funding will enable Genomill Health to further develop its novel and disruptive Geno1™ technology and business development activities focusing on liquid biopsy providers and pharma. The Geno1™ technology is based on molecular biology, NGS and artificial intelligence (AI). The technology derives from a world class research initiated at Massachusetts Institute of Technology (MIT), as well as at ETH Zurich funded by Bill & Melinda Gates Foundation. 
 "We're proud and delighted to welcome both Voima Ventures and ATS as new shareholders. These deep-tech-focused investors will significantly expand our network of experts and potential commercial partners from the global markets to secure our success with our novel NGS technology. The successful financing round and the strong lead investor base is allowing us to speed up both the beta testing with international partner companies as well as finalizing our product development ", says Kalle Koskinen, CEO of Genomill Health. 
"We are thrilled to join Genomill Health on their journey to disrupt the use of liquid biopsies in cancer care. We are particularly impressed with Genomill Health´s experienced and committed team to make liquid biopsies cost efficient and more accessible for all patients", says Inka Mero, Founder & Managing Partner at Voima Ventures.
Geno1™ addresses the key shortcomings of other NGS-based liquid biopsy approaches through its minimalistic but powerful design, leading to substantially lower test costs, higher test accuracy and faster turn-around-time. This provides means for unprecedented scaling of liquid biopsies and beyond.
Dr. Manu Tamminen, CTO of Genomill Health says:" During my post-doc at MIT I was part of a Harvard Medical School spin-off, and already back then I realized that at some point I want to make a difference with innovations. This is truly about it."
The company has a growing number of advisors that are part of the successful journey further.
"As a member of an advisory board, I'm excited to participate in the development of the company's novel and disruptive Geno1™ technology", says the Forbes 30 under 30 listed top scientist Dr. Joy Wolfram.
About Genomill Health
Genomill Health is a genetics technology development company based in Turku, Finland.  The company´s mission is to democratize the use of liquid biopsies (NGS) and beyond. The company is collaborating with top-tier commercial players and envisions a global impact on healthcare and diagnostics through its unique technological innovation.  
About the Investors
 Voima Ventures is a leading Nordic deep tech fund that invests purely in startups with deep tech and scientific backgrounds. Voima Ventures' mission is to solve major global problems by combining science, entrepreneurship, and capital. Cornerstone investors of the fund are VTT Technical Research Centre of Finland and the European Investment Fund (EIF). The Voima Ventures fund is supported by InnovFin Equity, with the financial backing of the European Union under Horizon 2020 Financial Instruments and the European Fund for Strategic Investments (EFSI) set up under the Investment Plan for Europe. The purpose of EFSI is to help support financing and implementing productive investments in the European Union and to ensure increased access to financing. We are also backed by Finnish private and institutional investors.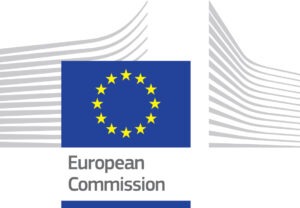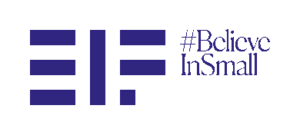 Outpatient Care Research Foundation (Avohoidon Tutkimussäätiö)
Avohoidon Tutkimussäätiö is a leading life science investor with an evergreen fund that invests in breakthrough technologies and science-based innovation in healthcare and biotechnology. Avohoidon Tutkimussäätiö was established in 1975 as an independent foundation based in Helsinki, Finland granting funds to medical research.