Founders Spotlight blog series introduces Voima Ventures' portfolio company founders. In this edition we will be discussing with the co-founder and CEO of StemSight, Laura Koivusalo. The company is on a mission to cure blindness with stem cells.
Let's start with an easy one: who is Laura Koivusalo?
I'm a scientist turned entrepreneur, and a mom to a lively one-year-old boy. Growing up, I never thought I'd start my own company, but I've always had a passion for science. Already in kindergarten, I said that I wanted to become a chemist (like my mom), so I'm not too far off!
In the past, I've been an active scout (a little less active recently). In various scouting projects, I am always energized by working with different kinds of people volunteering towards a shared vision. I think it very well resembles the very first stages of starting up a company, where it's all about the passion. In my free time, I love being in the woods and sailing the seas. I like challenging myself in endurance sports, like marathon-running and long-distance orienteering. Naturally the biggest orienteering event in Finland, Jukola relay has been the highlight of my summer for the past 15 years.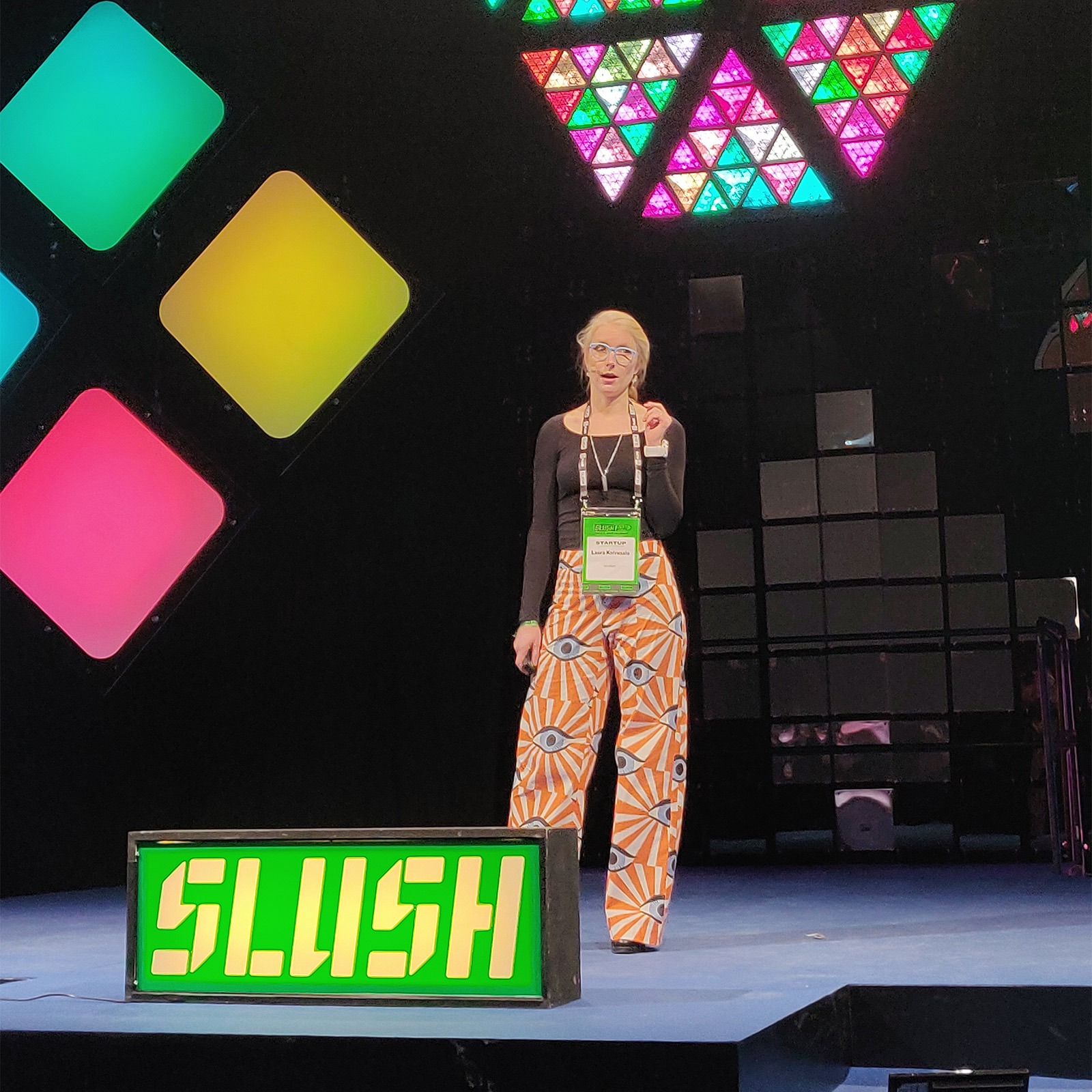 How were you first introduced to stem cell research?
I've studied biomedicine at the University of Turku and biomaterials engineering at Tampere University of Technology. I remember back in Turku (I guess it was 2008 or 2009) my classmate gave a presentation on Regea, which was the stem cell research institute of Tampere University at the time. I instantly thought – wow that is so cool! As it so happens, I ended up working in that very same community, although the name has changed since.
At the end of my studies, I was adamant not to do a PhD. I was doing a summer internship in Norway, and was looking for permanent work when a PhD position opened in Prof. Skottman's Eye Group at Tampere University. I immediately knew it was absolutely perfect for me. The role allowed me to combine my experiences with cell biology and biomaterials.
During my PhD, I got to solve real problems in growing human stem cells for corneal applications and had to actually invent many new methods and processes to accomplish that. My research was often (affectionately) called by my colleagues "academic arts-and-crafts", and I was known as somewhat of a MacGyver in the group.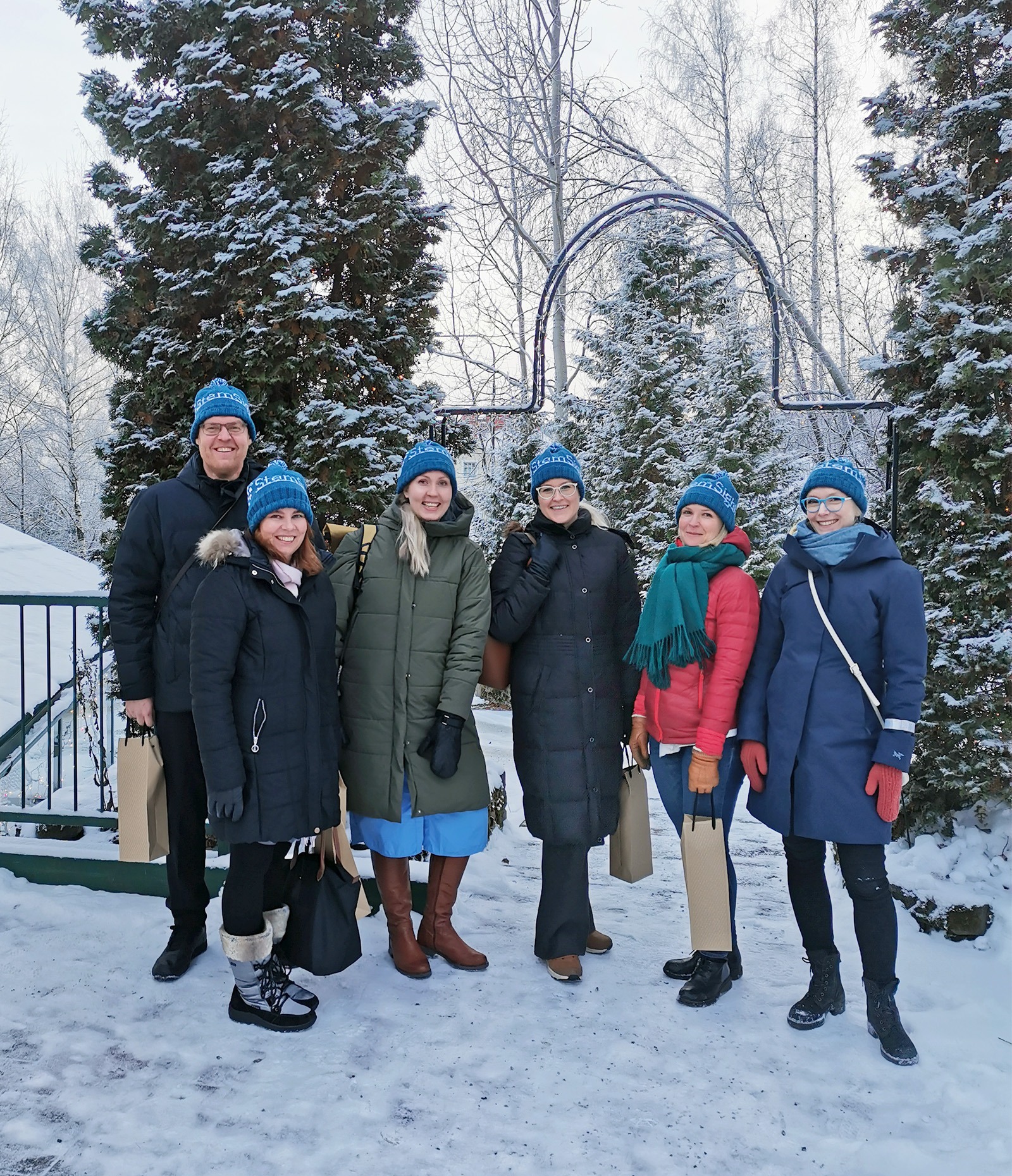 How was StemSight born? What factored into your decision to take the step to conquer the business world?
The technological basis for StemSight – how to make corneal cells from human stem cells – was first developed in the Eye Group back in 2014. The technology has been developed with significant academic funding from major funding bodies such as the Academy of Finland and Business Finland. Over time, the technology has evolved and refined and with it the thoughts around how to best ensure patients'access to our therapy.
In the beginning, the plan was to let some big pharma company take it off our hands. However, pretty quickly we understood that we actually want to be part of the development towards reaching the markets and actually helping patients. In 2019, we joined the Spark Finland program which offers commercialization support for academic life science projects. This was when the founding team including Heli Skottman, Tanja Ilmarinen, Anni Mörö and myself, was formed and we started calling the project StemSight.
Within the 2-year Spark program, we built and validated our business case and tested out our argumentation by pitching to real investors. When our ideas started to raise interest among investors and press, we knew that we were onto something. In that process we also managed to convince ourselves that we could – and should – start the company. And so, StemSight was officially establishedin 2021.
For me, personally, it was an easy step. I had just finished my PhD and knew I wanted to leave the academic world behind. Incidentally, I went on maternity leave in the beginning of 2021, and was able to contribute my entire time before the due date for preparing the company's establishment and running investor negotiations. After my son was born in February,my co-founders took over for a few months to finalize our business plan and all the ongoing conversations.The seed round (where Voima Ventures joined as investor) was announced in September 2021 and with that I became the first full time employee of StemSight and the journey as a company really began.
And is there something you wish you'd have known while making the decision to start StemSight?
I am a scientist, so naturally I wanted to know everything before starting the company. Now, I know that for some things you just have to learn as you go along, and you need to learn to live with that uncertainty. I've learned so much in the past year, but I think most of all, I've learned to trust my own judgment. There are a lot of people eager to give advice, but you should always carefully consider which advice to follow.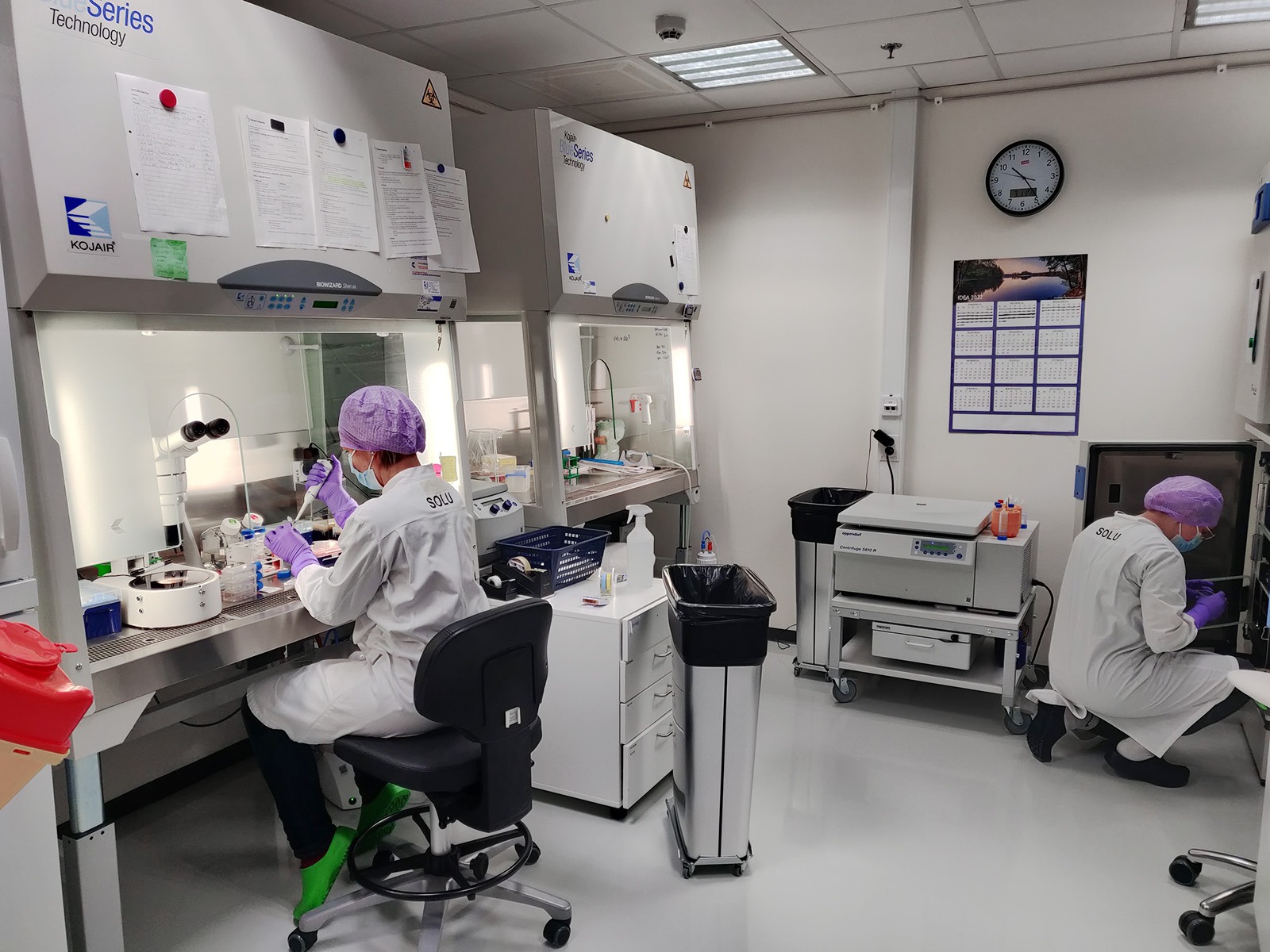 Who has been the most influential person or idol in your life?
I've never been one to idolize other people. Of course, positive role models are super important, especially for women in science and business. The biggest influencer for my career has definitely been Prof. Heli Skottman (one of the co-founders of StemSight), who gave me the opportunities to learn and grow within the research group, and later trusted me to lead the company. My mom has also been a great positive example for me to follow, having worked within the life science business my entire childhood. Now we share stories about applying for Business Finland funding and running R&D projects.
And lastly, what's the best advice you've ever received as a founder?
It's the feedback I got after a pitching event back in 2019 from Pekka Simula. Back then, we were looking for an "outside CEO" to lead the company. He told me that we don't need an outside CEO, anyone on our team could do it. It was that simple encouragement that led to the creation of StemSight.