Next generation construction material startup Betolar paves the carbon neutral way for the cement and concrete industries. Betolar is a material technology company specialised in geopolymer-based, low carbon construction materials for the construction industry. The company closed a €2M funding round led by Voima Ventures, and joined by Taaleri Investments Ltd and Valve Ventures.
Kannonkoski, Finland. Increasing CO2 levels are affecting nature, lives and economies with growing urgency. One of the biggest single contributors to these numbers is the use of cement as a construction material. In fact, cement produces more CO2 emission than the aviation industry (1,2). For decades the construction industry has not been able to answer the urgent need to decrease the CO2 emissions. Now, Betolar is changing that.
Betolar is transforming the construction industry by aiming to eliminate cement with their geopolymer technology while turning industrial side streams into value. They are offering a scalable AI empowered alternative construction material production with up to 80% less carbon emissions compared to using traditional cement. Betolar can also reduce the need for virgin raw materials by replacing aggregates with industrial side streams.
Betolar has developed new types of different binders, where by-products from the metal, mining and energy industries can be used. The company is selling solutions in three key application areas: concrete products, ready-mixed concrete, and soil stabilization. These solutions consist of the company's license-based recipe and material technology and additives needed in the production. The company has extensive knowledge in material physics and advanced analytics knowhow which brings the team strong competitive advantage in the construction industry.
Betolar has developed and piloted its solutions with various industrial partners in Finland, Sweden and Estonia, with the longer-term aim to expand into Asia, where consumption and construction is considerably higher. For example in India alone cement consumption is s two times that of Europe's (3).
"There has been a strong pull for low carbon construction materials in Asia and we are currently preparing our entry to multiple markets.", says the CEO of Betolar, Matti Löppönen.
Betolar raised a €2M funding round from deep tech fund Voima Ventures as the lead investor, joined by Taaleri and Valve Ventures. With the new funding, Betolar is looking to  start the commercialization of the product to global markets.
"Betolar's technology is truly challenging the carbon footprint and quality expectations we have for the construction industry and in particular the cement or concrete being used today. Climate change is a pressing matter, and together with Betolar's industrial partners we are looking forward to being part of making the carbon friendly and new circular economy based construction industry a reality. The global potential is huge, not only for Betolar but for the whole industry and circular ecosystem.", says Inka Mero, Managing Partner of Voima Ventures.
"When Betolar succeeds they will achieve both excellent financial profit and significant environmental improvements through decreased CO2 emissions and raw material use. Thus, it excellently meets Taaleri Impact's investment criteria. We are happy to be involved in this round.", says Pekka Samuelsson, Investment Director of Taaleri Impact Investments.
About Betolar
Betolar is a construction material startup turning various industrial side streams into environmentally friendly and low carbon construction materials. These materials have a carbon footprint that is up to 80 per cent smaller than conventional cement-based concrete. At the same time, Betolar enables industrial waste stream producers a way to turn their waste into value and thus accelerate the transition towards sustainable construction and a circular economy.
www.betolar.com
About Voima Ventures
Voima Ventures is a €40M deep tech fund that invests purely in startups with deep tech and scientific backgrounds. Voima Ventures' mission is to solve major global problems by combining science, entrepreneurship, and capital. Industry domains include bio and new materials, medical technologies and life sciences, imaging and optics, IoT and electronics, robotics, software & ICT and AI. In addition, Voima Ventures is managing a portfolio of VTT Ventures with 20 prominent deep tech companies including Solar Foods, Paptic, and Dispelix. Cornerstone investors are VTT Technical Research Centre of Finland and European Investment Fund (EIF). The Voima Ventures fund is supported by InnovFin Equity, with the financial backing of the European Union under Horizon 2020 Financial Instruments and the European Fund for Strategic Investments (EFSI) set up under the Investment Plan for Europe. The purpose of EFSI is to help support financing and implementing productive investments in the European Union and to ensure increased access to financing. We are also backed by Finnish private and institutional investors.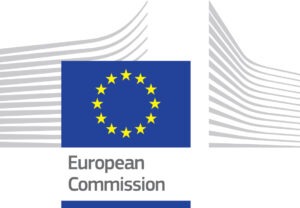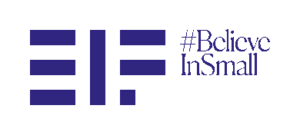 References
1. Huang, Lizhen, et al. "Carbon emission of global construction sector." Renewable and Sustainable Energy Reviews 81 (2018): 1906-1916. Available from: <URL:https://www.sciencedirect.com/science/article/abs/pii/S1364032117309413>
2. Air Transport Action Group (2020). Key Facts & Figures. Available from: <URL:https://www.atag.org/facts-figures.html>
3. The European Cement Association (2020). Key Facts & Figures. Available from: <URL:https://cembureau.eu/about-our-industry/key-facts-figures/>