If you're currently fundraising for your startup, odds are that you're facing some serious challenges. Raising money is always tough, but with valuations having gone down and VC terms getting much tougher, you're in for an uphill battle. While we can't guarantee anyone a smooth fundraising experience, the below tips might get you further up that hill. 
In 2022, Nordic startups raised $11.7B in funding, which is a significant decrease from the record year of 2021 ($18.4B) – but interestingly enough, still an increase compared to 2020 ($7.1B). The fundraising climate not only affects startups, as fundraising for VCs has also been a lot tougher: In Q4 of 2022 we saw the lowest numbers in VC fundraising since 2013. This directly affects your startup fundraising, as it means the VCs you're pitching to simply have less money to offer – which often means stricter terms and tougher questions. Below, we've gathered some of our best do's and don'ts on how to attract investors when times are tough. 
Build the story
Investors are looking for opportunities that can bring big returns. These big returns tend to come from businesses solving important real-world problems. So before you start pitching, make sure you have a good story around your solution.
What is the reason you exist?
What's the big problem you're solving – and what sets your solution apart?
How will you get where you need to be?
Why are you the <1% that a VC will invest in and walk side by side for the next 10 years?
And why is yours an offer the investors can't refuse?
As an investor, I can guarantee you that I've seen similar pitches like yours and met with companies that want to solve the same problem in a slightly different manner. For your pitch to catch my attention, you have to have a truly unique and compelling story that answers all of the above questions – and more!
Work on your presentation and pitch deck
Give your pitch deck some serious love and put a lot of effort into it. Investors are flooded with pitch decks and the first glance is often quick. But having a good deck isn't enough, you also need to pitch it well! Practice your pitch and put your selling pants on. Decide who says what, and ensure your passion shines through. After all, if you can sell to investors, you're likely able to sell to customers as well. You don't have to be the showiest salesperson there is, but we will evaluate how well you can deliver your message – so make sure to show off your communication skills.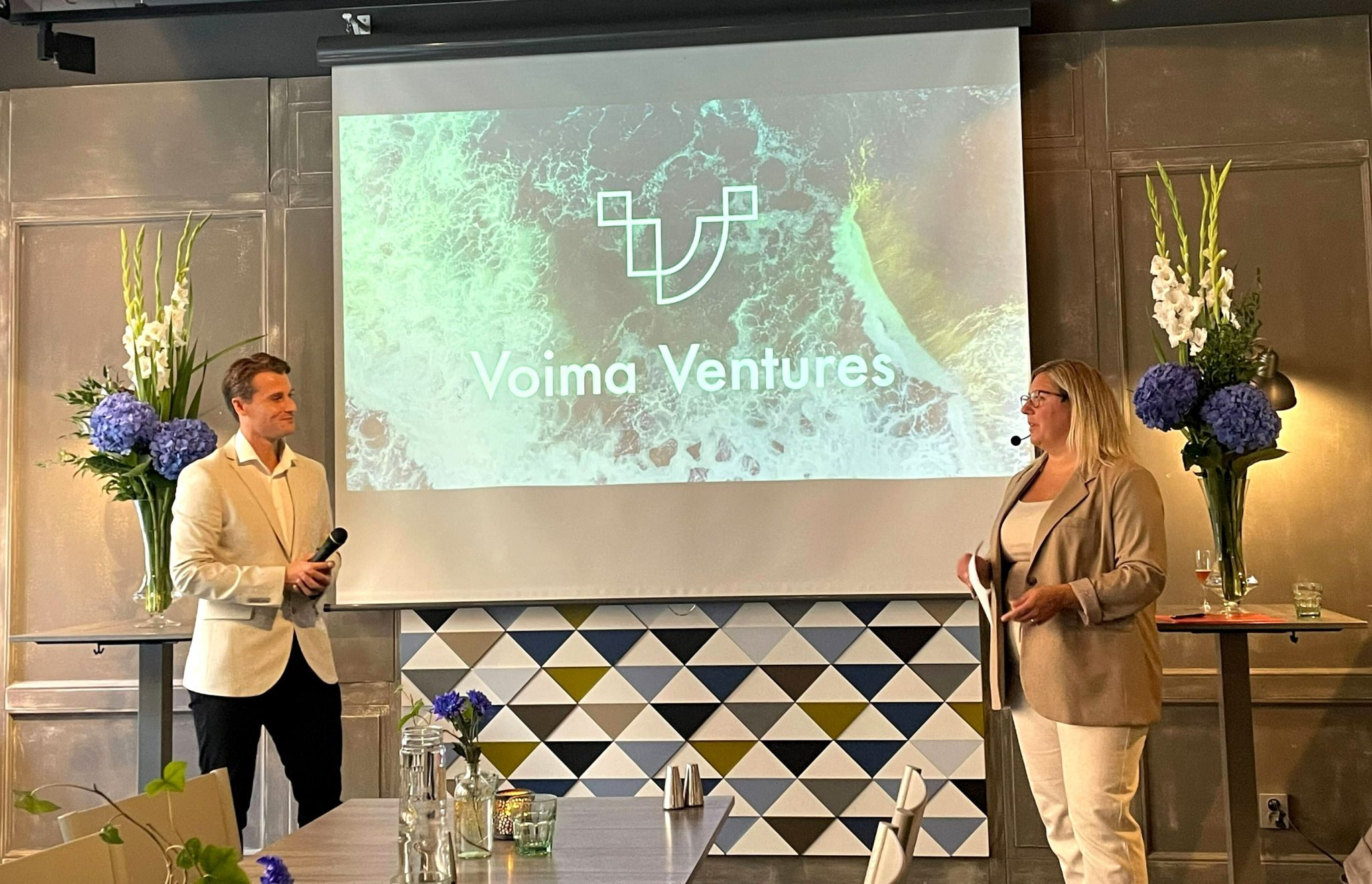 Practice your pitch! Pictured: Cellfion CEO Liam Hardey pitching his company at our Sweden launch.
Perfecting the message
So, you have a story, and now it's time to get it out there. When reaching out to new investors, don't send a generic 20 slide deck and hope for the best. Instead, do send a deck, but make sure it has a short and crisp message that answers the key questions:
What problem are you solving?
How are you solving it?
For whom are you solving it?
What's the stage of the company?
What are you looking for, and where will it take you?
Why are you doing this right now?
Remember, keep it short and sweet – we're talking about a few sentences here. You want to create a "hook" that makes the investors intrigued, and eager to open up your deck and read more. A fictional example of a hook could look like this:
"Air pollution gives more than 3 million unborn babies and small children under-developed lungs each year. On top of that more than 500 000 unborn and born babies die each year due to toxic air pollutants. Each year. Based on 20 years of research we have developed a filter to be used in homes that can catch up to 98% of the most toxic gases, at the same cost of an apple. We have already sold over 30 000 filters and are now raising 5 m€ to expand in India. According to our predictions, in 3 years we'll have sold over 5 million filters and saved thousands of lives."
Now this hook would certainly compel me to read more. The unborn babies and proven traction triggers my interest, while the apple makes the cost tangible and memorable.
You know your business better than anyone – and you know what makes it unique. Find your unique hook, and make sure to practice it. If I call you in the middle of the night, you should be able to deliver it perfectly and convincingly.
Focus on the problem and the customer
Don't spend too much time talking about your technology and the product features and road map. These are good to have, but the main question is still what problem you're solving and why it matters. We want an accurate depiction of how big the problem is, and how your solution is solving actual customer needs. If you can show us how your solution to the problem is so much better than existing ones, that customers are willing to change their behaviour? We want to see that you truly understand the struggles of your customer and the market dynamics. The harder the times, the more important customer traction is. 2023 is simply not the time for "cool technologies in search of a solution".
Do your homework
Raising money is time-consuming and you're guaranteed many no's or "come back when you have more traction"s. Every hour spent on searching for investors is an hour less spent on developing your company. So – make sure it's worth it. Don't go after investors that are focusing on later stages when you're looking for seed funding. Instead, research the investor's portfolio and background.
What sectors do they like?
Can your company or technology complement their current portfolio?
Does someone in the investor team have a background in your industry? Perfect, fire away and target that specific person.
Is there a match between your asked ticket size and the investor's preferred ticket size?
For example, Voima Ventures invests only in deep tech. Don't waste your time sending us pitch decks with a new marketing automation solution or an app for training at home. These types of companies can surely be great and interesting, but they're not in our sweet spot. Instead, make sure to target investors in that space – there are plenty.
Fundraising is always hard, but targeting the wrong investors will make it impossible.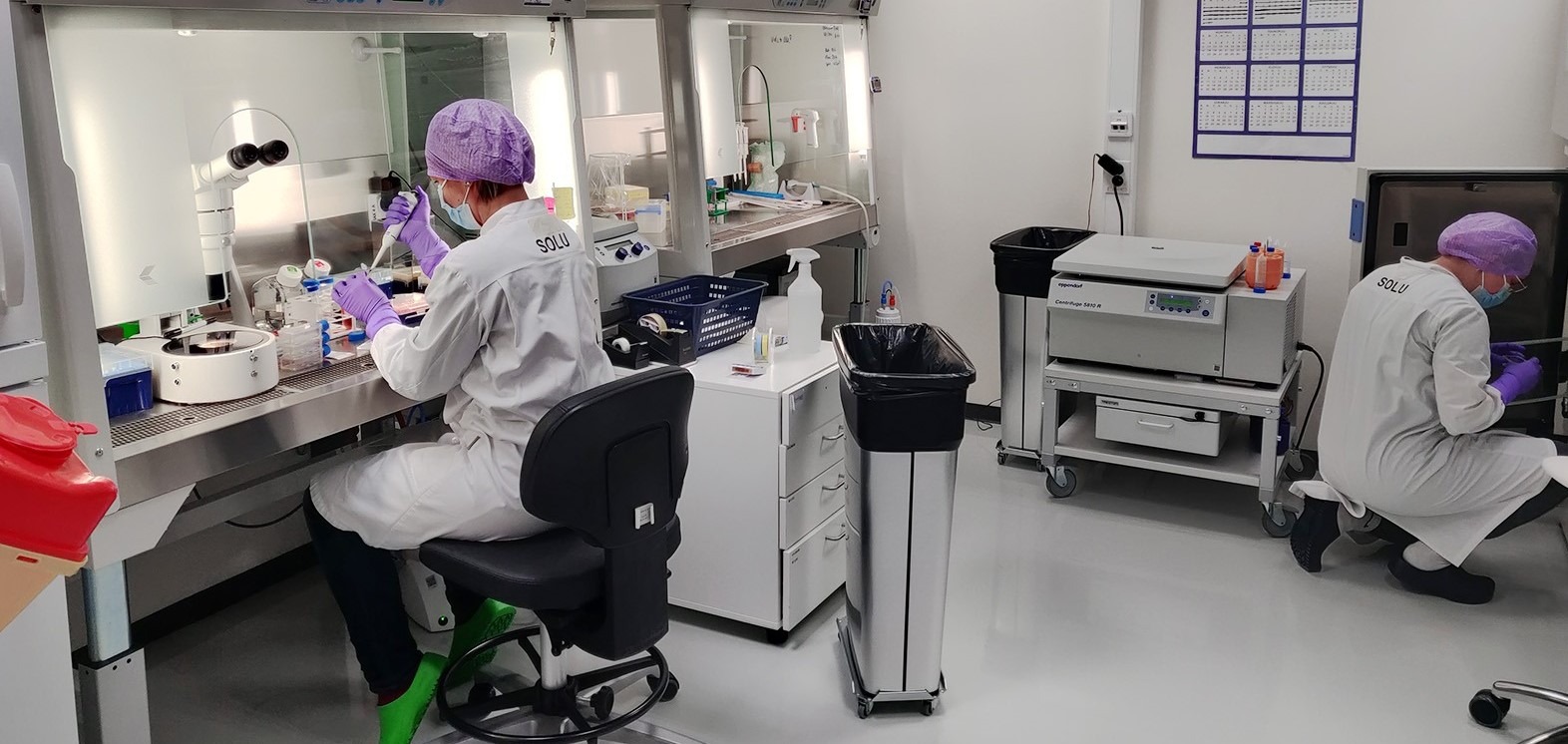 Our sweet spot is deep tech. If you're building a home cooking app, we might not be the best investor to pitch to.
Secure enough runway and spend your money wisely
In a market with lots of uncertainty and a general downturn, it's a good idea to plan for the worst. Make sure to secure at least 24 months of runway and spend the money on value-adding milestones. Ask yourself: Are those few more product features really necessary in order to attract your first customers? Make sure you're spending your money on activities that you know (or think you know) will give tangible results.
And on this topic: Don't raise too little. Accepting a few extra % of dilution is worth it, if it means not going back to fundraising mode instantly and thus losing valuable time that could be spent on talking to customers. This is especially important when the fundraising climate is tough. An investor wants to see the value growth in the long run and short term, and we will scrutinize whether you know where to spend your money and if we think the valuation can truly be 3 times higher in 24 months. Investors are always looking for bold and ambitious targets, but we want a realistic plan on how to achieve these. It's a delicate balance,so be open with the risks, but make sure you have a strategy for how to overcome them.
To summarize
A lot of VCs are now pushing back on terms and want to find ways to mitigate risk. Be prepared to negotiate tougher terms. As said, a few extra % of dilution is probably worth it, if it helps you secure the right funding. Fundraising is a state of mind that can be both frustrating and also incredibly rewarding. Try to approach every pitch meeting as an opportunity to develop your company, your pitch and yourself.
Hopefully, these do's and don'ts will give you new insights and help you fundraise more efficiently. And to be honest, if you're really solving a crucial and painful problem with transformative technology in a big market, there will always be money out there. Even in tough times.
PS. Don't hesitate to reach out if you have the solution to the air pollution problem above – and manage to come up with an even better hook than I have.
Written by Jenny Engerfelt, Investment Director at Voima Ventures