The Voima Ventures team keeps on growing as Anna Pölönen joins the team in the role of VC Trainee. Anna's background lies in management consulting and value stream analysis, and she's currently studying Industrial Engineering and Management.
In her work, she'll focus on deal flow management, conducting market and competitive environment analysis, and assisting in meeting and assessing startups. Anna's especially enthusiastic about energy tech, environmental topics, and industrial scaling. At Voima Ventures she hopes to utilize her scientific expertise and curiosity in assessing the potential of novel technologies.
"Voima Ventures finds the win-win cases within overlapping societal, environmental and economic value creation domains. Their portfolio companies are solving major challenges, thus creating value within the aforementioned domains. These aspects of Voima Ventures are what I was intrigued by in the first place, and the first few weeks within the team have only strengthened the enthusiasm", says Anna.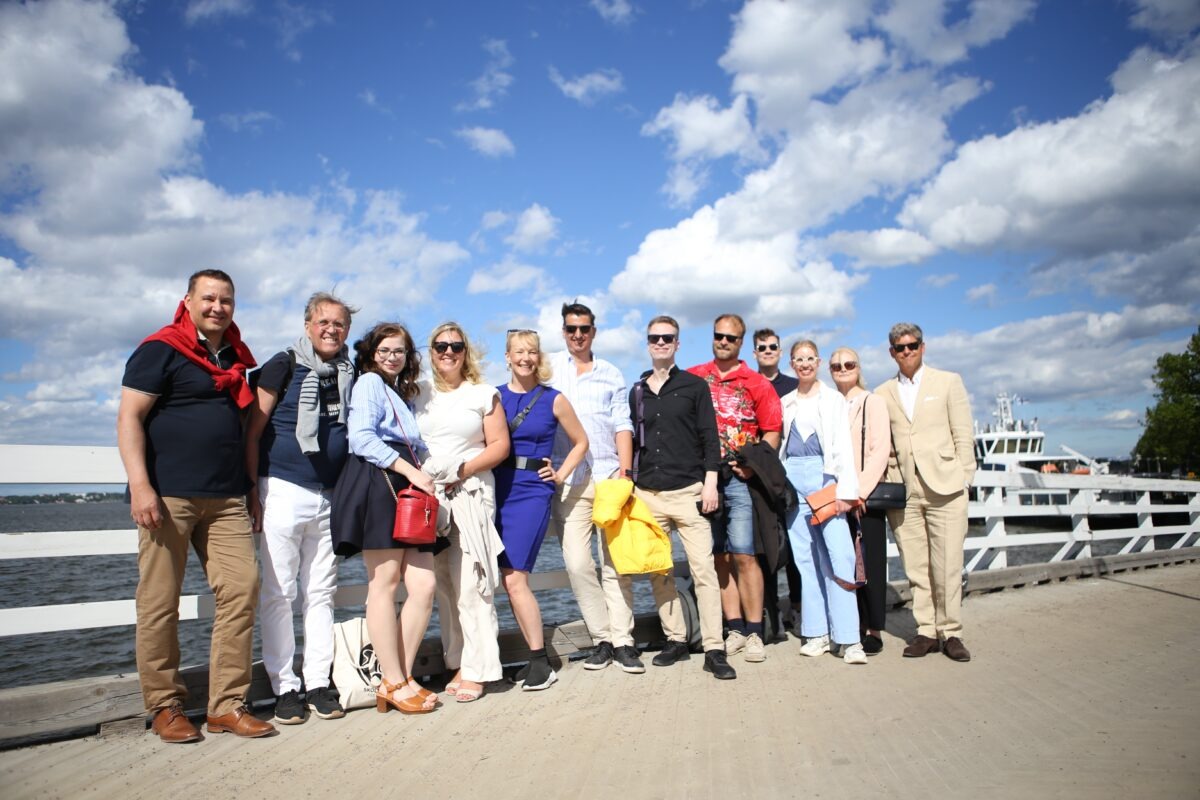 The Voima Ventures team, from the left: Mikko Kumpulainen, Harry Santamäki, Sofia Wahlroos, Jenny Engerfelt, Inka Mero, René Kromhof, Jussi Sainiemi, Pontus Stråhlman, Niko Elers, Anna Pölönen, Veera Pietikäinen, and Kalle Öhman. Missing from picture: Malin Carlstrom.
"I believe that the fastest way to create an impact in the world, is to build a growth company disrupting the traditional solutions as well as ways of working. Our job is to support the brilliant founders in the field of deep tech and find the startups with the highest potential. Hence, we are thrilled to have Anna on board and helping us in improving our work and analysis on science-based companies.", says Inka Mero, Founder and Managing Partner at Voima Ventures.
Voima Ventures has run a trainee program since its start in 2019. The objective is to bring both diversity and talent into the deep tech and VC industry, while providing a launchpad for a career in the growth startup ecosystem.
Anna started her work on the 1st of September, and can be reached at anna.polonen@voimaventures.com.