With 2021 just around the corner it's a good time to slow down and think about what has happened during the past 12 months. 
Let's just say it: 2020 was nothing we expected it to be!
But it didn't slow us down. We have been busy investing in new game-changing and inspiring companies and working together with our portfolio CEOs. To continue striving towards growth amidst the global pandemic, we needed to change our routines and adapt to the new situation. Let's go through what exactly happened this year.
We started the year with big news as we announced our fourth investment into a medtech AI company MVision that improves the quality of cancer treatment by automating contouring planning of operations.
In February, we organized the first ever Science Startup Day together with Wave Ventures, Lifeline Ventures, Nordic FoodTech VC and Business Finland, with help from Aalto University and VTT Launchpad. Looking back at that event, we cannot help but miss physical events and seeing all of you all in real life. It was inspiring to share thoughts and discuss world changing technologies and innovations together with scientists, entrepreneurs and investors. We all, including the Minister of Culture and Science who opened the event, share one common goal: to build a functioning deep tech ecosystem in the Nordics.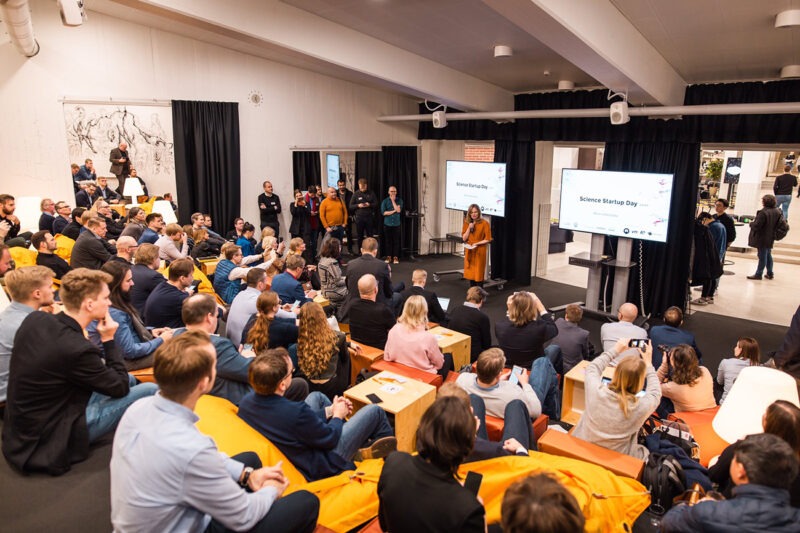 The lockdown in Finland started in March, and we embraced the quarantine by supporting our CEOs on various operative and strategic topics and by closing deals and announcing new investments. Our fifth investment, Finnadvance is accelerating drug testing and replacing animal testing with a new organ-on-chip technology. 
The sixth investment of Voima Ventures Fund II, Iiwari, originating from VTT is bringing unprecedented accuracy, security and scalability to indoor positioning of assets from retail to industrial processes. At the end of April we celebrated our one-year birthday 🥳 🎂 🎉!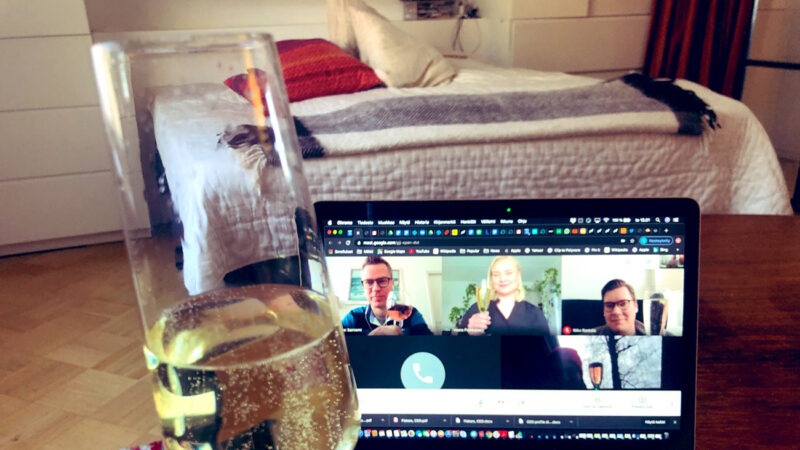 During these hard times we figured early on that it would be important to offer the best in class peer support for our portfolio company CEOs. Needless to say, it had not been the easiest couple of months. Hence we invited Jussi Harvela from TactoTek to talk about getting through hard times to our CEO Exchange, which is a get together we organize on a quarterly basis exclusively to our growing pool of CEOs (now 29).
During the summer we also welcomed two new team members. Tapio as a VC trainee and Julia as Marketing Manager. Earlier during the year we had already welcomed Jussi and Pontus as Partners. The whole team is now 10 people!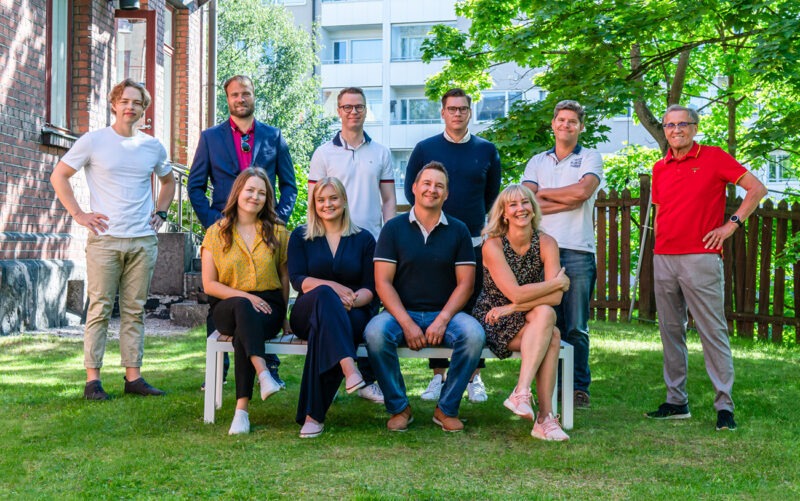 Our youngest member Aku (named after Roman emperor Augustus), also joined the ranks as an office dog bringing joy to our online meetings.
For us, the end of the summer meant more work and new investment announcements. The seventh investment of Voima Ventures Fund II was another medtech company, and this time a very relevant one to the covid-19 situation: Monidor. Their solution gives data and feedback for nurses and doctors about the ongoing intravenous therapy of patients. That was followed by water purification technology company Sofi Filtration and sustainable fish protein producer eniferBio. 
During the past couple of months we organized a CEO Exchange focusing on growth culture with René Kromhof as a guest speaker. In addition, we  announced two new investments joining the Voima Ventures family. The 10th addition to Voima Ventures Fund II was a new materials company Betolar, aiming to reduce the carbon footprint of the concrete and cement industry. 
A week ago we made the last investment announcement of this year into a University of Eastern Finland spin-off company redefining Parkinson's disease measurement and analysis, Adamant Health.
Even with all the setbacks and unforeseen struggles, 2020 has been a great year! Maybe not the easiest but at least we have learned a lot and realized that we can make it through difficult times like these.
We feel grateful that our team has remained healthy and wish that you all are safe. 
Next year, we aim to grow our portfolio value and business, grow our ESG activities even more and hopefully expand investments to the Nordics and Baltics. 
Thank you for 2020 and have a happy new year!